Meet Our Support Team
Cécile | Chiropractic Assistant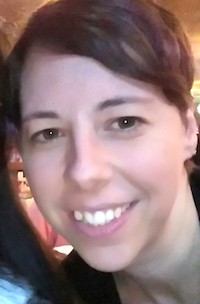 I grew up in a family where natural and alternative medicine were always very present. An essential oil for this, an herb for that, an onion in your socks at night for good measure…
However, one issue that never seemed to go away were my migraines, that I had learned to "live" with, since the age of 12. At first I came in to see Bruce Street Family Chiropractic in 2014 for my wonky hip. On the night of my report with him he said quite certainly, "Ya, we will get that hip fixed and work on those migraines right away too". I thought to myself "Well, you can't make it worse so let's see."
I very quickly started seeing life altering changes. Firstly, my hip no longer bothered me and I could get back to working out and umm, just getting my pants on by myself was pretty darn awesome but most importantly my migraines slowly started to get less and less aggressive. They are now 95% gone and the 5% left are "normal" headaches that do not last weeks. I feel like I am actually living a normal life now.
The spine is the tree of life. Respect it.

Martha Graham
I lived in Belgium for most of my adult life, where I worked in a doctor's office. One of my duties was to write up medication renewal requests for the doctors by patients calling in. I was always surprised at how many prescriptions were being written out in which could be easily helped by non-prescription means, however the doctors just handed them out like nothing.
Chiropractic care was not often recommended as a solution. I did not know at that time how regular adjustments would change my life forever. If I would have known, I wouldn't have waited so long to start. I thank my friend who recommended it to me.
When I was asked to come work at Bruce Street Family Chiropractic, I did not have to think twice before saying yes. From the doctors and staff, to our patients, it is the best place to work.
I recommend everyone to come in and see us. You couldn't make a better choice for your health.

Erika | Technical Chiropractic Assistant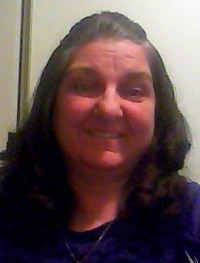 My first experience with Chiropractic care was not a good experience for me. I was 17, had strained my back and he was abrupt, manipulated my neck, to the point I thought he was going to snap it. Then he told me I had to come in three times a week or I would be in a wheel chair before I was 25. I never went back. But I suffered for 30 years with migraines and back pain, those horrible tight shoulder blade pain, like I was carrying the weight of the world. Doctors prescribed medicine for migraines, back pain, but I really did not like taking them. Most of the time, I would lay down in a dark room, with ice packs to try and get relief.
I finally found help when I attended a Home Show with my future daughter-in-law. We joked about the sign over Bruce Street Family Chiropractic. I said I had most of the ailments on the sign. His assistant overheard my comment and said I should get a scan at least. I did, was amazed by what I saw and her promise of what could be done for me. I made an appointment, saw him and was very impressed by his nature, his kindness and his ability to listen to my concerns for the scare that was imprinted in my mind from when I was 17. He used a different method, with a drop table and an activator and I felt very comfortable with the adjustments. Three times a week for about 12 weeks, and my last migraine, ever was March 12, 2010. I have never even had the slightest headache since then. It will be 5 years since I have had a headache. Amazing! No more drugs, no more pain and I feel better than I did 20 years ago.
I have been fortunate to have had many positions and jobs in my life, but none as wonderful and rewarding as the one I now have working for Dr. Gordon and Dr. Lesley and the wonderful people who work in their office, Trish and Cecile. They are caring, wonderful people and it is a joy and blessing to come to work in an environment in which everyone just wants our patients to feel welcome, cared for and helped.
I look forward to seeing you in the office!