About Bruce Street Family Chiropractic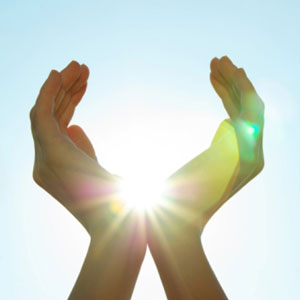 Kitchener Chiropractors Dr. Gordon McPherson-Rayner and Dr. Lesley Jacklin are passionate about sharing natural chiropractic care with those in their community. Both have known from an early age how beneficial and holistic this method of health care is, and want others to share that experience.
We give our patients the information they need to make informed decisions about their health through talks in our practice about nutrition, movement, mental health, the nervous system and more.
A Tradition of Care
Bruce Street Family Chiropractic has been in this location since 1997. Originally established to serve families in the area, it has become a generational practice. When our doctors replaced the original owners, they continued to provide the quality care the patients have received for many years.
MEET OUR DOCTORS »

Helping relieve pain so people feel better is essential, but it's more important teaching them how to care for their bodies for a lifetime. We encourage everyone to achieve the highest levels of health possible. Once their initial phase of care is completed, many choose wellness care to stay in optimal health.
Our Mission
Our mission as a clinic is to help and serve as many families as possible. A family free of subluxation is a healthy, happier family.
Our desire is to see our patients abandon the prevailing sickness care model of health (waiting for symptoms and then taking action), in favour of the wellness model (preventing the symptoms from ever happening).
A Different Approach to Health
Our vitalistic approach to health care is based on the belief that the body can heal itself, with a little nudge in the right direction. Our goal is to address the root cause, affecting the body's ability to communicate effectively. When this communication is impeded by nerve interference (subluxation), for a period of time, symptoms follow. An issue can be there for a long period of time before you may actually "feel" the problem. Symptoms are your body's way of flashing a warning light spurring you into action before things start to fail. t's about being proactive. Our goal is to work with patients to achieve their best lives.
Ready to Book?
Contact a member of our friendly staff to schedule your visit. We look forward to helping your family experience optimal health.
CONTACT US »
---
About Bruce Street Family Chiropractic | (519) 743-6339