Kitchener Chiropractor : Dr. Adam Brookes
It's pretty ironic actually, because when I first went to a Chiropractor I was skeptical.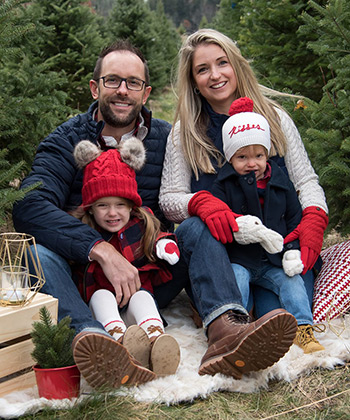 I grew up in a family that relied solely on modern medicine and drugs to treat all of our health problems. Being a high-level athlete playing hockey in Toronto and recruited to play football at the University Of Western Ontario I had multiple sports injuries. In one such injury, I severely hurt my neck in a head-on collision playing football. I tried the heating pad my family recommended at the time, and it made the pain worse! I later found out that when you put heat on an acute (new) injury, it will actually increase inflammation (hint – always use ice). I then tried the drugs prescribed by my family doctor. Although the drugs had a lot of side effects, I tried them anyways because I was desperate to get playing again. The medications took the pain away but once the effects wore off my pain came right back, and I knew this was not fixing the cause of the problem.
Chiropractic was the last resort, but the best decision
At this point, I decided to take my friend's advice and see his chiropractor. To be honest, I thought that I didn't want to be there, but I had nothing to lose at this point. In the end, it was one of the best decisions of my life. Within just a few treatments my pain was gone, and it never returned!
The chiropractor explained to me that there were misaligned bones in my neck that were pushing on nerves and with a simple adjustment he fixed the cause of my problem. From that point on I knew I wanted to be a chiropractor and health coach. I wanted to teach people and their families to correct their health problems naturally and help them to live their life fully!
Chiropractor in Kitchener studied in two great cities
I had the privilege to study in two great cities under some great people. I completed an Honors Bachelor of Kinesiology degree from the University Of Western Ontario. In my final two years at Western, I was accepted into the Sports Injuries program and was the medical trainer for the U.W.O. Men's rugby team. This experience was an extremely rewarding and valuable one in my life as I was able to treat athletes in split-second situations and gained experience in managing a myriad of sports injuries.
After graduating on the Dean's List, I was accepted into the prestigious Canadian Memorial Chiropractic College. After completing eight years of postsecondary education, I took an internship at Dufferin Family Chiropractic, one of the largest natural health clinics in the country. At DFC I had the pleasure of learning from the best and honing my skills, as I was able to serve thousands of patients.
Our Mission at Bruce Street Family Chiropractic
The mission at our Kitchener chiropractic office is to help and serve as many people and families as possible. In doing so, we operate our office with integrity, passion and a commitment to serve from the heart. I feel blessed to come to my office every day as I do what I love and I love what I do!
Our Chiropractic Health Habits
Myself and all our team members at Bruce Street Family Chiropractic practice what we preach. We all get regular adjustments once per week and challenge each other to be as healthy and active every day.
Enough about me! How can we help you with today's safe and natural chiropractic care? Give our Kitchener chiropractic office a call so we can help you take your first step toward better health.